On October 13, 2015, Li Yuanchao, member of the Political Bureau of CPC Central Committee and Vice President, had an inspection visit to SINOTRUK. Li Yuanchao fully confirms practices and achievements of SINOTRUK and encourages SINOTRUK to continue to work hard in stabilizing of growth, adjusting of structures and scientific & technological innovation, etc. and create advanced experiences in a new normal state of economy.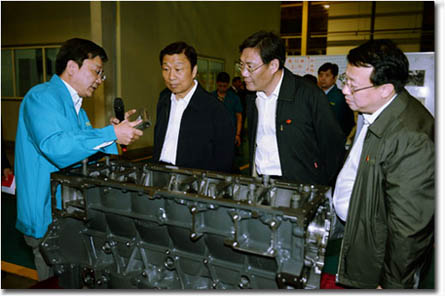 On September 3, 2015, on the military parade for "the Chinese People's 70 Anniversary of the Victory of the Anti-Japanese War and the World Anti-Fascist War", SINOTRUK, for a strong line-up of 46 HOWO series of military vehicles, became the unit which provides the largest number of chassis used on heavy-duty equipment in this parade.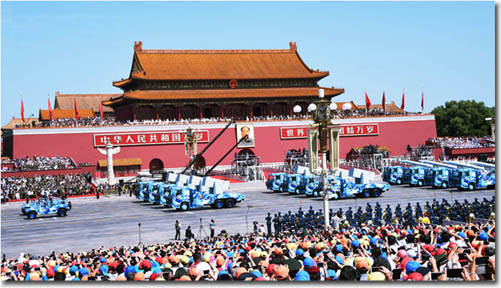 On September 19, 2015, Shandong HOWO Auto Finance Co., Ltd., a company controlled by SINOTRUK, opened for business. HOWO is a non-bank financial institution approved to be set up by the China Banking Regulatory Commission (CBRC) and also the first auto finance company in Shandong province. HOWO will innovate and expand business products positively and serves the auto finance market in Shandong province or even in China by relying on its perfect risk management and control, high-efficiency business processes and professional management teams.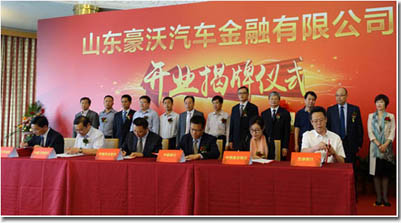 On August 16, 2015, the Science & Technology Center of SINOTRUK was officially put into use. This Center is the only national heavy-duty truck engineering technology research center in China Approved by the Ministry of Science and Technology, the second tallest building currently put into use in Jinan city and also the tallest building in eastern part of Jinan. The official opening of this Center opens a new chapter for better development of SINOTRUK.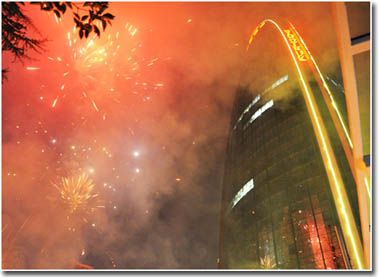 On May 12, 2014, SINOTRUK held the MAN technology products one-year anniversary and the six thousandth MAN technology product hand-over ceremony.

On May 7, 2014, the China National Heavy Duty Truck Group Co., Ltd. (SINOTRUK) signed a strategic cooperation agreement with the DANGOTE Group in Nigeria while Chinese Premier Li Keqiang was on his official visit in four countries in Africa.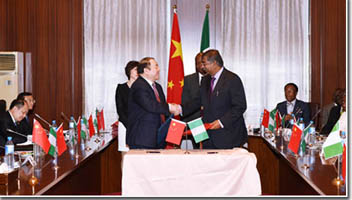 On January 17, 2013, SITRAK - the cooperation brand between SINOTRUK and MAN was launched.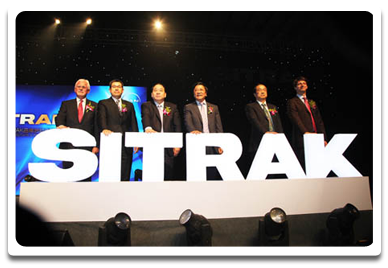 Jan. 15, 2011: SINOTRUK held a groundbreaking ceremony to make its first investment of RMB 1 billion to construct the new site of Fujian Haixi Automobile Co., Ltd.